All professionals at Memorial Dermatology maintain the highest levels of
accreditation and pursue ongoing education to stay abreast of the latest
trends in the medical field. Read on to learn more about our staff's
experience and training.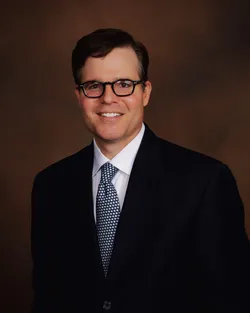 Greg Pearson, M.D.
Dr. Pearson is a native Houstonian and a graduate of Baylor College of Medicine. He completed his internship in Internal Medicine at Tulane University School of Medicine. After completing a fellowship in dermatology at Mass General Hospital / Harvard in Boston he finished his residency training in dermatology at the University of Missouri.
He has been practicing dermatology in downtown Houston for the past several years prior to starting Memorial Dermatology in 2005. He practices general medical dermatology as well as surgical and cosmetic dermatology. Dr. Pearson takes skin cancer seriously. He has performed over 10,000 surgical skin cancer excisions. Dr. Pearson has performed skin cancer screenings for Houston organizations including: The Houston Astros, Duke Energy and the Shell Houston Open. He is a member of several professional organizations including: the American Academy of Dermatology, Houston Dermatological Society, Texas Dermatological Society and Harris County Medical Society. He is on staff at several Houston hospitals including: Memorial Hermann Memorial City, St. Luke's Community Medical Center and Christus St. Joseph.
---
---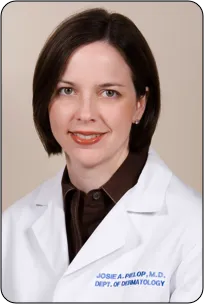 Josie Pielop, M.D.
Dr. Josie Pielop joined Memorial Dermatology in September 2006. She attended medical school at Baylor College of Medicine where she stayed to complete her internship and then her residency in Dermatology. After completing her residency at Baylor, she was asked to join the faculty as an Assistant Professor in the Department of Dermatology.
She is certified by the American Board of Dermatology. She is a recipient of the DeBakey Scholar Award, and is an active member of the Alpha Omega Alpha honor society. She brings a wealth of knowledge and experience. She practices medical and surgical dermatology.
---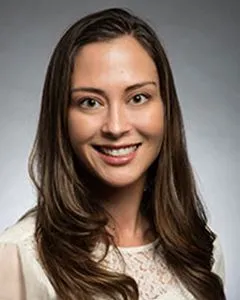 Karrie Amor, M.D.
A California native, Karrie Amor, M.D. completed her undergraduate training at the University of California Los Angeles, where she graduated summa cum laude and was inaugurated into the Phi Beta Kappa academic honor society. She then moved to Saint Louis, Missouri to attend the prestigious Washington University School of Medicine where she again received multiple awards and honors, including election to the Alpha Omega Alpha medical honor society, the highest academic distinction awarded to a U.S. medical graduate.
Dr. Amor has lived in Houston, Texas since 2007. She started with a one-year internship in internal medicine at Baylor College of Medicine. She completed her specialty training in dermatology at the University of Texas Houston - M.D. Anderson Cancer Center, the top-ranked cancer treatment center in the United States. She served as Chief Resident during her final year of residency. Dr. Amor's clinical interests include medical dermatology, dermatologic surgery and cosmetic dermatology. She has received extensive training in Botox®, Dysport® and a variety of dermal fillers such as: Restylane®, Juvéderm®, Belotero®, Voluma®, and Sculptra®
Dr. Amor has been practicing in the Houston area since completing residency in 2011. She is an active member of the American Academy of Dermatology, American Society for Dermatologic Surgery, Texas Dermatologic Society and the Houston Dermatologic Society. She is board certified by the American Board of Dermatology.
She loves the beach and outdoors. When she is not seeing patients, she enjoys traveling the globe and spending time with her family. She would love to hear your recommendations for a great vacation spot!
---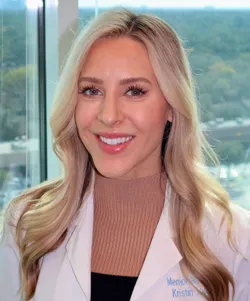 Kristin Sodolak, P.A.-C.
Kristin Sodolak, Physician Assistant, is a native Houstonian and graduate of Stratford High School. She attended Texas A&M University in College Station where she received a Bachelor of Science degree in health, with honors. Ms. Sodolak then attended University of Texas Medical Branch in Galveston where she received a Master of Physician Assistant Studies, with honors. She has been practicing as a PA since 2013. She enjoys both medical, surgical and cosmetic dermatology. Ms. Sodolak has a special interest in Botox, fillers, IPL, lasers, Kybella and platelet rich plasma (PRP) treatments for thinning hair. Since joining Memorial Dermatology she has assisted and performed thousands of excisions. Ms. Sodolak currently performs skin cancer surgeries daily as well as most of Dr. Greg Pearson's cyst and lipoma surgeries. She is happy to be a part of Memorial Dermatology and looks forward to taking care of your skin.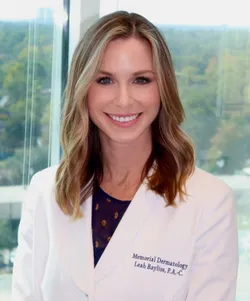 Leah Bayliss, P.A.-C.
Leah Bayliss, Physician Assistant, graduated with a Bachelor of Science in Biomedical Science from Texas A&M in 2004 and a Master of Physician Assistant Studies from the University of Texas Medical Branch in 2007. She has a broad clinical background that includes aesthetic medicine, emergency medicine, and several years of surgical training. She brings to the practice an appreciation that skin health plays in our overall well-being and enjoys offering the many treatments dermatology can utilize to enhance natural beauty and maximize a youthful appearance.
Ms. Bayliss is passionate about the importance of continued healthcare education and dedicates her spare time to teaching and speaking on topics to improve patient care. Her educational contributions on the role of healthcare providers play recognizing and treating human trafficking victims include a publication for the American Academy of Physician Assistants, a national training program with TeamHealth Institute, participation in the Houston Area Human Trafficking Healthcare Consortium, and numerous training sessions for nursing and provider staff at local hospitals.